Consumers have choices when it comes to purchasing wine, and they are more likely to invest in your product if you offer a friendly, helpful customer service experience. In fact, research conducted by Zendesk showed 40 percent of customers will begin purchasing from a different company if that business has a better reputation for customer service.
While all industries demand positive online customer support, it is especially important for winemakers to promote a positive customer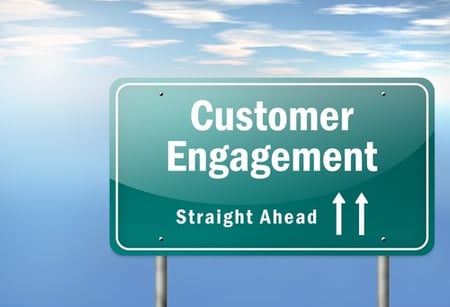 experience. Purchasing wine is a luxury, and the process of choosing a wine is inherently rooted in a one-on-one experience that has historically taken place in a tasting room. However, it is possible to create the same positive experience for shoppers seeking online wine sales.
Wineries should have a customer response policy in place to ensure the best, most consistent service. Here are five best practices every customer response policy should promote:
1. Be fast and responsive
According to our white paper on creating a positive customer experience, you should alwaysanswer customer inquiries right away. If responses come too late, there is greater opportunity for dissatisfied customers to voice their frustrations through social media or abandon their purchases altogether. To prevent abandoned carts, winemakers should ensure there is a set amount of time a shopper should wait when reaching out through any particular channel. Additionally, this wait time should be effectively communicated to customers.
2. Have a social monitoring plan
Our white paper on customer experience also stated wine sellers should monitor customer comments in social media, on their websites and through email, and have a plan in place for acting on that feedback. In order to ensure inquiries are answered as quickly and efficiently as possible, there should be designated teams or individuals monitoring each channel and routing comments to the appropriate resource. By establishing a workflow and process for everyone to follow, you are more likely to create a consistent customer experience that shoppers can depend on.
3. Balance self-service with attentiveness
Research from Forrester revealed 45 percent of customers will abandon their carts if they can't quickly find answers to their questions. With this in mind, it is important for wine sellers to provide helpful channels for self-service on their websites. This could include a robust FAQ section, a live chat option or automated options for returns, feedback and shipping issues. While self-service options are important, many customers want a more personal experience. Always give shoppers the option to either help themselves or spend time with a customer service representative.
4. Encourage sharing
Online shoppers are naturally inclined to share their customer service experiences. According to another study conducted by Zendesk, 87 percent of customers share good experiences with others. The customer tendency toward sharing is more than just a reason to have a solid response plan; it is also an opportunity. Wine sellers should encourage customers to share their positive experiences online and express gratitude when shoppers share praise on social media.
5. Have a set tone and style
Customers want consistency when they interact with your vineyard online. Creating a set tone and style will go a long way in ensuring they have a consistent experience each time they reach out to customer service. Whether handling complaints through email, live chat or within social media comments, each customer service representative should use the same tone and style. Also, everyone should be knowledgeable of wine terminology, varietals and any shipping delays that are affecting wine shipment, such as weather.
Creating a positive customer service experience will help wine drinkers feel they are actually at the vineyard and in the tasting room when shopping for wine online. WineDirect provides customer experience solutions spanning from relationship management to customer loyalty programs.