It's an unfortunate fact that most of the people who add a wine to their online shopping cart never complete the sale. Don't just take it from us - The Baymard Institute routinely compiles data on online shopping carts. As of January 14, 2016, cart abandonment rates from various companies averaged nearly 69 percent.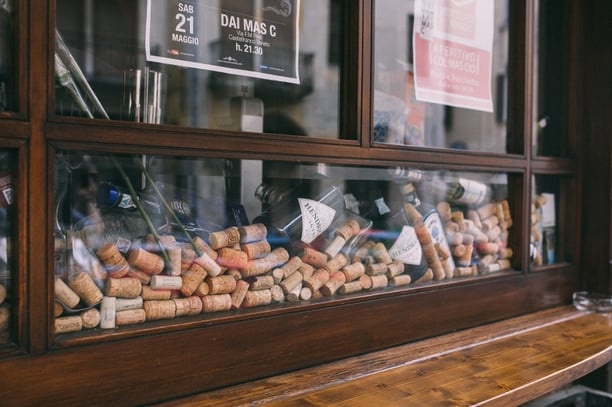 Often, the culprit in the case of the abandoned shopping cart is the cart itself. Knowing why customers start a purchase but don't follow through helps you avoid making some troublesome mistakes with your checkout page. Here is a closer look at 5 shopping cart pet peeves that drive customers crazy:
"Online shoppers want to know what price they're getting into before making a commitment."
1. Forcing people to log in
If people don't already have an account with your online wine store, forcing them to log in before they can check out increases the amount of time and work they have to do before they can get what they want: your wine. This extra step alone can cause a lot of people to abandon their carts, so offer a guest checkout option and ask new users to sign up later.
2. Surprising people with shipping costs
How many times have you opened a phone bill expecting a particular price only to be frustrated by a charge twice the size, bloated by a bunch of additional fees? Online shoppers are the same way - they want to know what price they're getting into beforehand. It's better to avoid adding extra shipping and fees at the very end. Instead, try offering a page dedicated shipping costs or putting shipping fees based on states directly in the checkout process.
3. Showing no end to the process
Since each business breaks its online shopping cart into a different number of pages, there's no way for a customer to figure out how close or far she is from the end of the process. This leaves customers feeling lost and, if checkout takes too long, frustrated. Try to use as few pages as possible so shoppers don't have to constantly click to get to the next stage in the purchasing process.
4. Lacking security information
With Symantec reporting that at least 429 million identities were compromised in 2015, payment security definitely isn't something to take lightly. Even if you use security best practices, your customers don't know this without some sort of sign. Using https authentication, displaying the associated lock icon and emphasizing security in your privacy policy gives them peace of mind.
5. Failing to follow up
Sometimes people are simply pulled away before they can complete the checkout process, forgetting about their order until they next log in. Make sure you aren't leaving money on the table by sending a reminder email when people don't complete their purchase.
While it's impossible to eliminate card abandonment rates completely, these tips will keep those of your winery as low as possible.