If you have an online wine store, chances are one of your top priorities is to sell the most wine in any given purchase. That's where average order value - a metric that indicates the mean dollar amount spent each time a customer places a digital order - comes in. According to Statista, average value of global online shopping orders in the second quarter of 2015 were as follows: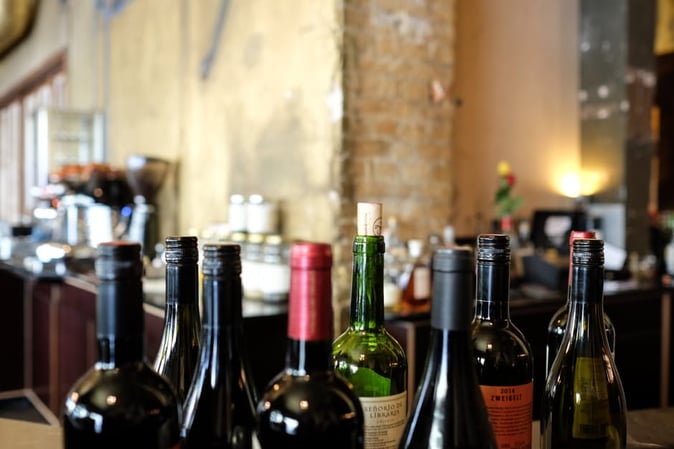 Desktop: $124.34.
Tablet: $107.19.
Smartphone: $89.8.
By measuring AOV and working to increase it, you can improve your profits at the end of each year. Ultimately, this comes down to convincing customers to add more items to their carts each time they visit your ecommerce store. Here are five helpful strategies to help increase AOV for your online wine store:
1. Improve search features
The ease with which shoppers can locate items on your site will have a direct impact on cart totals. Caf Britt, a company that sells gourmet coffee and chocolate online, improved its site search quality, which helped increase the store's AOV by 15 percent, Marketing Sherpa wrote. You can see the same results for your online wine store by enhancing its search algorithm as well as the visual experience of browsing the site.
2. Optimize for multiple devices
As the Statista data revealed, consumers shop on multiple devices, by desktop computers drive higher AOVs. However, mobile commerce is growing at an impressive rate and wineries can increase AOVs across all devices by optimizing with responsive design. The better the user experience on mobile devices, the better the chance wineries will have to increase sales across the board.
3. Set order minimums
Another way to encourage shoppers to add more items to their carts is to set order minimums for perks like reduced shipping, next-day delivery or special discounts. The University of Florida conducted a study that underscores the effectiveness of this strategy. According to the data, the AOV for a store with conditional free shipping was $64.68 compared to $46.04 for ecommerce sites that simply offered free shipping to everyone.
4. Create wine clubs or loyalty programs
Loyalty programs provide a value incentive for shoppers to purchase more wine. Another way to encourage customers to add more items to their carts is to create a wine club. Above all, this approach helps retain consumers and motivates them to try more varieties they'd be interested in purchasing in the future.
5. Leverage bundled recommendations
Finally, product recommendations are a crucial strategy for increasing AOV for your online wine store. Try displaying complementary or similar products at the bottom of the page. For example, a customer who has browsed a few different types of red wine may also be receptive to recommendations about a new varietal to try. Further, it may be worthwhile to sell items in bundles. For instance, if a guest adds a merlot to his or her cart, offer that person the opportunity to purchase the wine as part of a package that includes three additional varietals of red wine and a wine opener.
Each of these strategies will help you make the most profit from the loyal customers you've already earned, which can be more cost effective than spending excess time to get new users to visit your online wine store. By working to increase AOV, overall profits will show positive change by the end of each year.