Research shows millennials have an unexpected relationship with wine. This demographic is very valuable to wineries.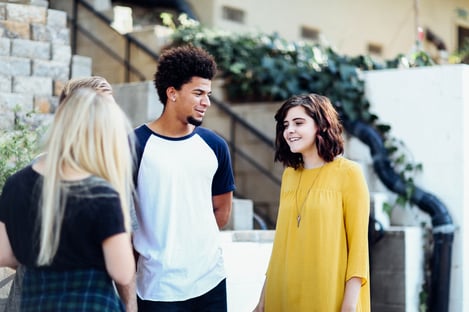 Many wineries may mistakenly believe millennials are not heavily engaged in the wine community. However, Direct Marketing News wrote, according to Bon Appetit millennials drink more wine than their parents did. More specifically, Direct Marketing News found through its own research that 31 percent of consumers in the U.S. who drink wine at least once a week are millennials between the ages of 21 and 40. With this insight in mind, wineries should consider the best ways to market their products to millennials. Here are five strategies to consider:



1. Understand their appreciation
Millennials appreciate wine more than many wineries would expect. According to Direct Marketing News, millennials appreciate the following aspects when it comes to the wines they drink:
Quality and variety.
How the product is made.
The history of the winemakers.
Wineries' innovations, philosophies and techniques.
Authenticity.
Sustainable footprint.
Understanding what millennials appreciate most about the wine drinking experience empowers wineries to engage with this demographic more effectively.
2. Engage with them on social media
If wineries want to be successful at marketing to millennials, it is crucial to establish a social media presence. As Direct Marketing News noted, millennials get more value with regard to wine from social networks than they do from trade publications and scores. A few suggestions for engaging with millennials on social media include:
Create designated Pinterest boards with the wines they enjoy.
Proactively engage with users tweeting about wine on Twitter.
Share pairing tips and tasting guides on Facebook.
Suggest wines for occasions millennials can relate to, including ordering Chinese takeout, hosting a game night or a night in watching Netflix.
Leverage YouTube and Instagram as important channels for teaching millennials about winemakers and the winemaking process.
By engaging with them on social networks, wineries have the opportunity to create loyal customers among the millennial generation. In fact, the Elite Daily "Millennial Consumer Study 2015" revealed 62 percent of millennials are more likely to become loyal customers with brands that engage with them on social networks.
3. Leverage their social nature
Millennials are inherently social and wineries can market to them by tapping into their lifestyles. Direct Marketing News also pointed out that millennials want wines for everyday occasions. Wineries can become top of mind with millennials by providing party planning guides, wine pairing guides and other group-oriented content that empowers them to engage with different types of wine. Another way for wineries to engage with millennials is by hosting creative wine tasting events in their tasting rooms.
4. Integrate reviews
Reviews are a very important resource to millennials. In fact, Bazaarvoice found in its 2012 study, "Talking to Strangers: Millennials Trust People over Brands," that 73 percent of millennials said it was important to read others' opinions before making a purchase. Wineries can more effectively market to millennials by integrating reviews into their product pages and social media outlets.
5. Create original content
Wineries that create original content on their social media properties - especially in the form of blog posts - are not only enhancing their inbound marketing efforts; they are more effectively engaging with millennials. According to the Elite Daily study, 33 percent of millennials rely mostly on blogs before they make a purchase. Additionally, 43 percent of millennials value authenticity more than quantity when consumer news. Wineries can foster a positive relationship with millennials by creating their own blogs.