Wineries that want to expand the reach of their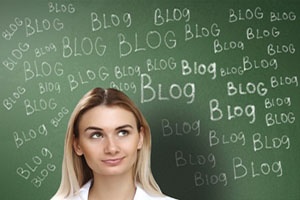 online wine sales and general brand visibility should consider affiliate marketing. There are many ways to accomplish this, but one of the most appealing and simple is to recruit bloggers to become affiliate marketers. Typically, these bloggers are paid for each customer enticed by their posts to make a purchase on the winery's ecommerce website. According to Technorati Media's "2013 Digital Influence Report," blogs are the third-most trusted source of information consumers use when thinking of purchasing a new product online. The first two are retailer websites and brand sites, which wineries have control over. Recruiting bloggers to act as affiliates can give a winery the top three most influential channels for online purchase decisions.
How to Choose Affiliates
Wineries should put careful thought into the type of bloggers they would like to form affiliate marketing relationships with. People who run websites or communities devoted to wine are a natural choice, of course, but there are other options as well. Wineries could seek out cooking bloggers, for example, who may be interested in talking about wine and food pairings, or lifestyle bloggers who can integrate a winery's brand into their discussions of domestic life and style. Wineries should seek bloggers with a significant readership composed of the demographics the wine-sellers are looking to target in other marketing endeavors as well. In addition, bloggers wineries choose to court for affiliate marketing should be seen as authoritative in some way and should have a relatively long and reliable posting history. It is also crucial to find bloggers who are open to affiliate relationships, as not all are.
Proposing an Affiliate Relationship
According to Practical Ecommerce, building a relationship with an affiliate is not like executing a media buy. Though compensation is standard and expected, bloggers do not function like traditional publishers. Instead, wineries should work to establish a relationship with their affiliates. As such, having a boilerplate email may not be the best idea. Instead, wineries should look for ways to get a conversation started as well as pitch an affiliate relationship.
Affiliates and wineries should also discuss terms frankly. Will there be a fee for placement or will the blogger accept commission on sales he or she drives to the winery's website? Does the affiliate expect to give his or her readers access to discounts or special sales? All of these questions should be answered at the beginning of an affiliate marketing relationship to reduce stress for both parties as it progresses.
Product Samples and Branding Direction
It's a natural step in affiliate marketing to help bloggers give informed perspectives on what they are writing about. Therefore, wineries should ensure their affiliates receive wine shipments. These should be accompanied by a marketing kit, according to Practical Ecommerce. This can be a list of key product features and information about how the winery brands itself in other marketing endeavors. Wineries should not be shy about collaborating with bloggers on the best way to position their products, but they should also leave plenty of room for affiliates to do what they do best and create compelling content for their own particular set of readers. Sometimes an honest opinion on a wine and a set of pictures taken at home is just what an audience will resonate with, while more complex branding schemes may work better for other blogs and their readers.
The information provided here is based upon an interpretation of current California law pertaining to third party marketing programs. It should not be considered legal authority in California or elsewhere and is not intended as legal advice. The laws in other states may vary. Readers should contact the regulatory agencies responsible for the interpretation and enforcement of alcoholic beverage laws in their state for authority on this issue.