The holiday season is an exciting time for wineries. A lot of people are looking for the best wine to pair with their main course of turkey, prime rib or roasted butternut squash. Others are simply looking for something to give to their friends and family. The best way to get the message out to consumers is through email. But you want to make sure that your contacts are actually receiving those emails. By bolstering your deliverability, you'll be able to get people reading and visiting your website, helping make your holidays a happy one.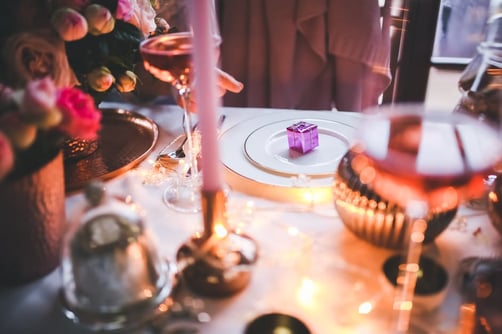 Making a list, checking it twice
Email deliverability is defined by marketing firm Marketo as the measure of which messages are actually received by their intended recipients. It can refer to the many aspects of the message being sent including content, as well as the behavior of the sender.
When you have a high deliverability rating, you are able to send emails consistently to your customers that will appear in their inbox. A low marking means more often than not, your promotions will get sent to a spam box. The lowest markings may make prominent providers such as Hotmail and Gmail blacklist your email domain, preventing people from ever seeing your emails at all. You want to prevent this from happening.
The first step is to create a list of all the users who have either purchased items from your online wine store, visited your website and signed up for a newsletter, or who have had other interactions with you to give you an email address. Once you have compiled a complete list, send out a minor verification email to determine what addresses are still active. If you get bounce-backs from various different users saying the user no longer exists, you can simply scrub the names from the list. The fewer inactive names you have, the more respect you receive from email service providers.
Finding out if you're naughty or nice
A great way to determine if your emails are appearing in the spam folder or the inbox is to work with the organizations that monitor for junk, such as Spamhaus or Barracuda Central. Econsultancy suggests creating a spam report for the messages you send out. Knowing what type of content is responding to the filters may help you better craft the message of the email so that it doesn't end up in the wrong place.
At the same time, you want to give users a way to show that you aren't spamming them. Setting up an abuse email account can help you monitor complaints from both users and organizations examining your content. It can give you the chance to address them and stay on your customers' nice side. In addition, to help prove you're in fact legitimate, you should encourage your patrons to add your address to their address book or whitelist of acceptable email addresses. That way, you can show not only your wine lovers but also their service providers that you are authentic, keeping your deliverability safe.