As you may know, Andrew Kamphuis is leaving WineDirect to pursue other personal and professional interests. There are a number of pursuits on his agenda: complete an MBA, learn a new language, and travel. While we will miss his daily contribution, this is not goodbye. Andrew will continue with WineDirect as a consultant.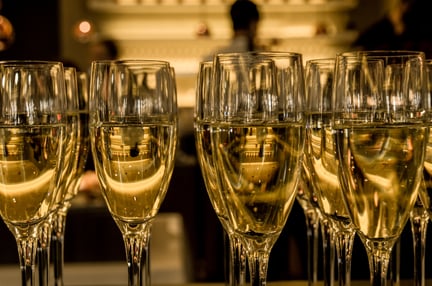 Unfortunately, a competitor has used this announcement as a poor excuse to call some of you, our customers, to falsely report that WineDirect is "in trouble". We've heard this before. Please allow me to set the record straight.
WineDirect is thriving
We have experienced a compound annual growth rate of 52% over the past five years, are currently quite profitable, and we've only just begun. I've personally never been more invigorated by the company's positioning and expected market growth. I'm excited and am committed to leading WineDirect through the widely anticipated technology shift and inflection point the industry will witness over the coming years. As for WineDirect, we'll continue to innovate; investing in technology, infrastructure, and service enhancements that will allow you to SELL MORE WINE.
Over the past couple of years we've introduced a number of new features, including:
Credit card updater
SMS notifications
The Carrot Engine
DTC service to China
Improved fulfillment SLA's
Tasting room kiosks
Enhanced Mobile POS
Responsive web design with enterprise level email for all
And, we offer the only true bi-coastal fulfillment solution that improves service and lowers shipping cost.
All of the new introductions augmented our world-class technology commitments to our customers, standards for fulfillment that exceed those of our competitors, and our industry leading POS, CRM and online ordering platform (Vin65).
We have big plans for 2016
We push technology upgrades and new features on a weekly basis. Over the next year, we will expand our geographic footprint and capacity and we are actively exploring ways to accelerate the company's growth.
Our mission is straightforward. We're here to help you improve service to your customers. Wineries that have implemented the Vin65 platform have doubled their ecommerce sales with a 60% improvement in retention, and wineries that use our "customer-focused" POS and action emails have substantially improved both data capture rates and revenue from reorders.
In 2016, we are coming to you, not with rumor and innuendo but armed with new features, innovation, and ideas to help you WOW your customers and SELL MORE WINE.