Your wine club can be one of the most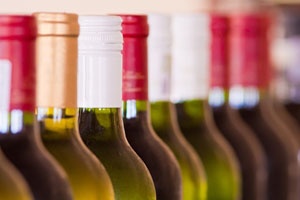 sustainable sources of monthly revenue. Depending on the structure of your program, you can increase brand loyalty and build online wine sales over time. However, it's important to make sure that customers are as excited about the relationship with your winery as they are about the rewards of the program.
The quality of the rewards is a major factor in consumers' decisions to join your loyalty program or not, according to Bond Brand Loyalty's "2014 Loyalty Report." The group surveyed more than 6,000 consumers and discovered that people are more likely to stick with a brand based on the type of rewards that are offered. Only half of companies succeed at closely aligning their loyalty programs with brand image.
"For customers who deem the loyalty program is part of their relationship with the brand, non-monetary benefits become almost twice as important to them the longer they're with the program," said Scott Robinson, senior director of loyalty design and solutions at Bond, in a press release. "With less dependency on monetary means of reward, it becomes even less expensive to hold onto a customer - and can be done in a differentiated way that's harder for competitors to mimic."
Expanding popularity of loyalty and subscription programs
While the average consumer surveyed by Bond belonged to 10.9 loyalty programs, people weren't active in all of them. In fact, the average was 7.8. Wineries want to take note because a significant portion of wine club members may belong to multiple clubs, and they might have a preference for a particular brand.
Introducing new options in your wine club structure may be a good way to revitalize this important source of revenue. You can survey the members of your wine club to come up with some new ideas. For example, some people may want to have more choice over the selections, and others might prefer to have wines personally curated for them based on a flavor profile. In particular, the excitement of not knowing what the selections will be each month can drive people to maintain their memberships, Forbes reported.
Another area to consider is the type of rewards you extend to members. The Bond report found that discounts were the most popular benefit, followed by cash back, rebates and qualifying for a higher status within the program. Personalized selections were actually ranked lowest on the list.
Consider your ecommerce fulfillment needs for your wine club
While subscription-based offerings provide added convenience and value for consumers, they are beneficial to wine merchants because they guarantee a sustainable stream of revenue. Wine clubs can be highly lucrative for your business, but there are some important planning considerations that go into running a successful program, according to Multichannel Merchant. Fortunately, there are a few tips that can help you reduce the costs of running your wine club to ensure profitability.
If members are allowed to choose some of their own selections, it's important to have an automated order processing system in place. These programs connect order management, inventory and fulfillment so no items are left behind.
If you curate your wine club selections for members each month, it can be beneficial to do this in advance. One of the key inventory management benefits of a wine club is the element of predictability. Pre-packing orders and labeling them ahead of time can help you run your program more efficiently, the article said. Additionally, proper scheduling of club shipments gives you greater choice for wine shipping options.
Contact a sales representative to learn more about how WineDirect's fulfillment solutions can accommodate the complex needs of your winery.