Loyalty programs were popular long before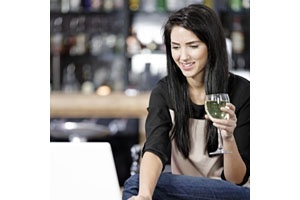 ecommerce took off, but they have considerable applications for online wine sales. These programs started with airlines, gas stations, credit card companies and grocery stores and were largely used to reward shoppers for things they were buying already. Since then, loyalty programs have expanded into many other industries, and have been very popular online.
However, some critics argue that these brand offerings are a means of buying customer loyalty, according to Forbes. Additionally, some companies leverage their programs to make up for negative experiences with rewards.
If your wine club includes specific rewards, you may want to consider the following:
Are the rewards good enough?: Most people join rewards programs to save money or get special deals, Daily Finance stated. If the rewards aren't appealing enough, your wine club members won't have a strong enough reason to continue subscribing.
Is the first reward threshold too high?: If customers have to work hard to earn rewards, they aren't going to want to participate. People are more likely to stick with the program if the first reward is easily accessible.
Is it too complicated?: If customers have to share contact information, subscribe to a newsletter or take an extensive survey to earn rewards, your program may not be working. In the past, people just had to make a purchase to get the benefits of the program.
Additionally, Daily Finance points out that an in-depth loyalty program is no substitute for good customer service. At the end of the day, customers aren't likely to stay loyal to a business that doesn't treat them well.
Could attracting millennial members refresh your wine club?
Although much has been made about how members of Generation Y are not the prime target audience for wine marketing efforts, your winery may be able to attract them through a well-run loyalty program. A recent study from Bond Brand Loyalty revealed that 1 billion U.S. consumers belong to some sort of loyalty program, and discounts were cited as the most important factor by 79 percent of respondents.
Millennials in particular were the focus of some the survey questions. Sixty-eight percent of members of Gen Y said they would change where they shop just to access discounts. Additionally, some respondents reported that they had spent more than they intended to get membership rewards or points. This age group was also more likely to prefer non-financial benefits of membership. They were attracted by personalized attention from brands. If you can offer a meaningful purchasing experience in your online wine store, you may be able to court this demographic more effectively.
Customer service needs to be a top priority when it comes to a successful wine club. Many people maintain their memberships because they want to have a special status with your business, and it's important to recognize this.
Contact us to learn more about how WineDirect's marketing solutions can help you boost sales.