Earlier this year, Arizona passed a law to remove the volume cap and allow wineries of all sizes to ship direct-to-consumer in the state. This week they began accepting applications for DTC licenses. Find what you need to do to take advantage of this new legislation that goes into effect on Jaunary 1, 2017.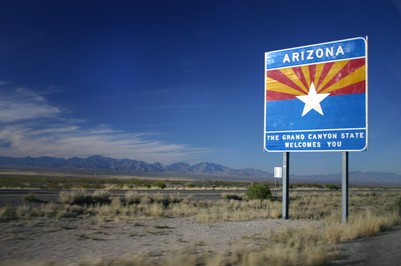 What's changed?
Previously, wineries producing over 20,000 gallons of wine (or about 8,500 cases) were prohibited from shipping directly to Arizona consumers. This restriction has been removed completely, so wineries of any size may now apply for a shipping license. The new law also eliminated the clause that allowed out-of-state wineries to ship up to 2 cases to individuals who had previously visited that winery's tasting room. Now, any winery wishing to ship to Arizona MUST obtain a license first.
For more background on the new legislation, check out this blog post.
How to apply for a license
Applications for the Direct-to-Consumer Wine Shipment (series 17W) liquor license must be completed online. You can access the application here: http://www.azliquor.gov/DirectShipment/index.cfm
The cost of the license is $225 and full application instructions and details are available on the Arizona Department of Liquor's website here: http://www.azliquor.gov/DirectShipment/instructions.cfm
If you have questions or difficulty, please contact Lee Hill, Assistant Director of Licensing at lee.hill@azliquor.gov