More states across America are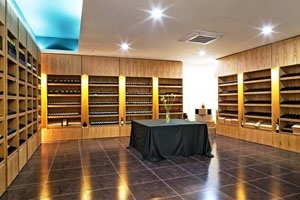 allowing or voting about online wine sales in their communities and the direct-to-consumer wine market has taken off. Industry magazine DBR, showed that DTC Internet wine sales in 2013 topped out at $1.57 billion with a 9.3 percent year-on-year projection. DTC means wine is shipped directly from the producer to the consumer.
A recent Winestyr article explained just what DTC entails and how the consumer needs to have a keen understanding of how the market works. Many retail outlets are also offering a similar but not DTC mode of shipping, according to Winestyr.
Retail outlet wine sales and shipping is not DTC
While many consumers may not care about seemingly minor semantic technicalities, Winestyr said they should because retailers claiming to be DTC shippers are being disingenuous, at best and dishonest in the worst-case scenario. By using the term DTC, retailers are trying to show that they are authentic and provide a great quality product from a wizened wine grower. But because it's a retail operation, the company is misleading its customers, claimed the report.
How does a consumer know for sure?
It's all in the language and the fine print. For example, if a consumer is buying imported wine, under federal law it cannot come directly from the producer. Domestic wines often mention that they are produced and shipped by a particular winery on the label, which is a good indication of DTC authenticity, said Winestyr.
Benefits of DTC and online wine sales
A Demand Media report quoted by Chron, recently pointed out that DTC wine shipping actually helps with record-keeping because it effectively tracks all wine purchases and shipments made by the vendor. The software programs used also generate lead lists more easily and capture more efficiently than in the past. This gives company officials accurate and concise data to help when they crunch numbers for budgetary or cost overrun concerns. Developing a simple plan is critical and ensures that any telemarketing operations don't contact potential or active customers during the dinner hours,early in the morning or late at night.
Timing is key to establishing an effective DTC marketing strategy geared toward building and maintaining solid online wine sales for the company.