It was a strong month of June for direct-to-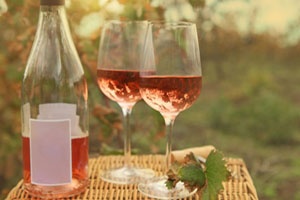 consumer wine shipping, according to the latest wine industry metrics from Wines and Vines. The total value of June sales rose by 17 percent.
A pretty good year for wine marketing
The report stated the total annual sales for the past year exceeded $1.67 billion, marking an 11 percent increase from the year before. Jobs industry-wide were also up in the past year by 41 percent, that according to Wine Business. One way the sales have kept rising is through the utilization of ecommerce technologies.
Provide the product the public wants
A recent DTC Wine Workshops report showed that wine merchants are increasingly using the ecommerce solutions to reach more customers than ever before. This means that marketing strategies have to be more creative and informative while targeting a specific demographic. Setting up the company website so it's user-friendly can keep a customer on the site longer and tends to increase sales because the purchaser is getting what he or she wants from the Web page.
Keeping things personal
Personalizing the online shopping experience also goes a long way toward driving sales. If consumers feels the company really cares about their tastes, choices and interests, the Workshop report said, DTC sales will likely increase as a result of follow-up phone calls and e-mails and other personal contact from the wine operational staff.
Incentive programs are also a way that companies can boost DTC sales with a little effort. A special birthday bonus for wine club members is always well received, and creating a special package for frequent buyers that includes rare or unusual products makes a customer feel appreciated, which can bring increased sales totals at the end of the month as well.
Making sure the website is informative and there are great graphics along with a personal touch are all ways a company or club can attract consumers to be repeat buyers. All it takes is a little imagination and creativity on the vendor's part to make a customer's overall experience a positive one.
If an online wine operation can do that consistently, said the Workshop report, the uptick in sales should continue and the comparative ease of DTC wine shipping will drive customers to the club or company website to experience the online wine sales experience for themselves.