If you're in the wine business, chances are you've created a wine club. Wine clubs are one of the most profitable business strategies wineries can employ. Wine clubs guarantee cash flow through automatic monthly shipments, help wineries cultivate relationships with their customers, encourage repeat visits and build loyalty.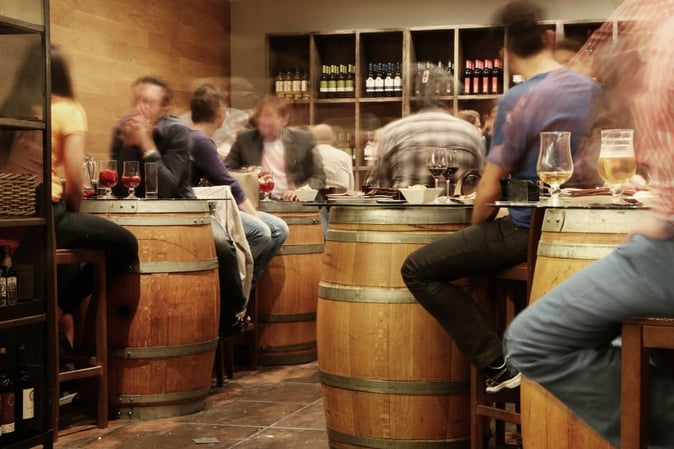 One of the greatest challenges of running a successful wine club is customer retention. As Silicon Valley Bank pointed out, in 2013, wine clubs grew by 30 percent, but also lost members at a 20 percent rate. There are many retention strategies wineries should consider, and user choice clubs may be helpful for ensuring customers stay engaged in the long term. Offering wine club members the ability to choose the number of bottles they receive in their monthly shipment can be very beneficial, but choice clubs have pros and cons wineries should consider:
The power of choice
Wine clubs that allow customers to choose have higher sales per person. According to the 2013 "Tasting Room Survey" report by Wine Business Monthly and Silicon Valley Bank, wine club members who are offered a choice spend 11 percent more than members who are only offered a predetermined selection. Wineries can be more flexible by offering members the following choices:
A selection of varietals to choose from each month.
Varying price ranges and packages.
The ability to adjust quantities for a pre-selected set of varietals.
A conflicting consideration
While flexibility may have a positive effect on sales per person, the 2015 "Tasting Room Survey" report conducted by Wine Business Monthly and Silicon Valley Bank shows conflicting results. While clubs where members have some choice in the wines they receive are increasingly popular, the results showed those clubs also have slightly shorter lengths of membership. There are two possible reasons why this discrepancy may exist:
Members feel wine clubs that do not offer them a choice are more "exclusive."
Members find the process of engaging with choice clubs to be difficult; customers usually have to log on each month to make their selections.
Striking a balance
The key takeaway from these findings is that wineries must strike a balance to offer flexibility as well as an an important sense of exclusivity. Rather than offering customers infinite choices, give them the option to select from a handful of high-end varietals and adjust quantities based on their preferences. By offering just a few options, members will still feel they are part of an exclusive club that is rewarding them with access to the best wines on the market.