It's January, which can mean a dark sales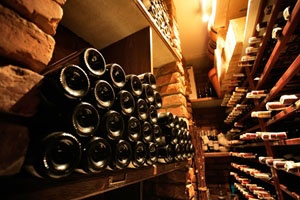 slump for many wineries. However, this doesn't have to be your worst time of year. It's likely that you have inventory left over from the holidays that you want to sell. It's possible to get people to buy during this time, but you need to execute the right promotions, Practical Ecommerce said.
Many retailers - both online and physical stores - are struggling to move excess inventory, which means that customers can be bombarded with special offers and discounts immediately after the holidays. You need to create a unique offer that will cut through the e-commerce chatter to attract attention. If your offer resembles other retailers', shoppers aren't likely to notice it in their inboxes.
Another way to take advantage of the post-holiday season is to take advantage of returns rather than seeing them as a hassle, according to Entrepreneur magazine. People may have received gifts that they didn't love, and they want to exchange them and put the credit toward something else. If you act like you don't mind coordinating the wine shipping and processing, this is an opportunity to build loyalty and encourage future sales. Returns give you a chance to upsell and cross-sell, which can be really helpful in a month like January.
Other tips for getting out of the post-holiday slump
It may be time to update your wine marketing strategy with social media - Facebook in particular. A separate article for Practical Ecommerce said Facebook can be used to highlight any holiday or occasion for a chance at higher sales. For example, you can change your cover photo on your profile to promote different seasonal themes. In addition, you can create offers to reflect the time of year. This can enable you to better target a particular customer segment, especially because Facebook has a useful segmenting tool for marketers. You can also reach a new audience similar to your current target market.
For customers who visit your winery during this time, it gives you an opportunity to make recommendations based on what they already intend to purchase. Selling complementary items is a great way to increase the size of an order to get through this slow period in the year, Entrepreneur stated. This option is convenient for consumers.
If you're looking to move certain varieties of wine to make room in your warehouse for new products, you can consider offering extensive discounts, according to Practical Ecommerce. People may be seeking deals on wine, so this can be an effective tactic.
There are a number of ways to get through January successfully. You may even want to consider promoting your wine club at this time and offering a slight discount on membership. Special offers are likely to increase revenues in the post-holiday winter months when done correctly. Wineries need to ensure their offers stand out from others and are promoted through wine marketing efforts.