After starting up a wine club, it's easy to get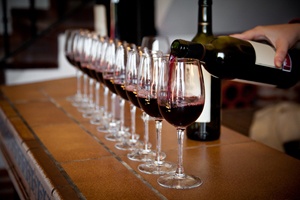 some of your larger and more loyal customers involved. After a while, however, the number of customers tends to peak. That can limit the amount of growth and the possibility of expanding to other vineyards and facilities. It's only natural to get more customers to join the club. However, how do you entice them to join? There are certain ways to market your wine to regular customers and those who are just trying out your wine for the first time. With effective promotion, you can bring more people into the fold.
It's all in the message
Promoting your wine club can be done in many subtle ways. For example, customers pay shipping for orders on your website store. Your wine club likely has a discount on shipping, sometimes including it depending on the tier of service you provide. A nice little trick is that next to the shipping amount, you could add a call to action with a link to the wine club saying something like, "Did you know you can save on shipping by joining our Wine Club?" This may entice customers to at least look into what it has to offer. Even if they don't take on the offer right away, they might be inspired later on, or refer a friend to your winery.
In providing subtle hints during the shopping experience, email marketing can be a useful tool in promoting your wine club. After a customer has purchased a bottle of merlot, for example, you could send a personalized email about the benefits of joining the reds-only club, which offers merlot and other bottles. In the newsletter you send out to customers, you can provide a small update on the wine club's newest developments, such as a recent tasting or special event they had access to. Sometimes a brief promotion email about the wine club, especially if there's something new about it, might inspire more people to join the service as well. All of these messages are effective in getting a wider audience to know about your club and what it offers.
The privilege of access
A major selling point of most wine clubs is access to special wines, especially the winery exclusives and those made in limited batches. Such is the case with Challenge Ridge's 667 Club, which is designed to offer cases of its highest quality pinot noir called Clone 667. In these situations, that accessibility can be a great source of leverage in promoting your wine club, and can be used in multiple ways. For example, on the winery's blog, you can announce a new vintage of petite syrah. You can then follow it up with the statement that members of certain wine clubs, such as reds-only or one dedicated to that varietal, will be receiving the first shipments of it shortly. This can then be followed by saying that members of other wine clubs are eligible to order bottles and cases right away and are given first priority in receiving it. That alone can inspire some customers to join. In addition, you can post a pre-order of the wine in your store, with a note saying that wine club members can have it shipped to them right away.
Of course, accessibility isn't all about the product. Utilizing social media, you can post photos and summaries of recent special events such as wine tastings to emphasize what makes your wine club special. Social media may indirectly influence people to join your club or refer friends and family to it. That can make for an effective way to bring in more wine lovers.