Summer offers many opportunities to increase online wine sales, but some wineries may be limited by their shipping capabilities. Seasonal holidays, like Father's Day, could be a great chance to sell more wine, but only if you have the right ecommerce fulfillment practices in place.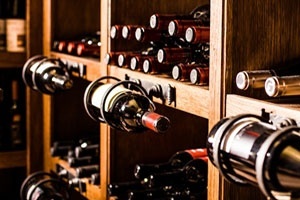 In fact, a study from the National Retail Federation found that more than 28 percent of shoppers plan to purchase Father's Day gifts online this year. Approximately 18 percent of these consumers will shop from their tablets. The survey predicted that the average shopper will spend $113.80 on gifts. Consumers are starting to purchases a broader scope of presents online as well.
Summer wine shipping can make or break your ability to raise sales during this time of year when people are celebrating Father's Day and a number of other events. Wine can make a great gift or complement summer parties. However, many wineries are forced to stop shipping during the summer because of the difficulty of maintaining a specific temperature across a long distance.
Inform customers about shipping wine to recover lost sales
Your online wine store can serve a number of important functions for your business, but one you may not have considered is bringing back lost customers, according to IM Soup. Shoppers may leave for a number of reasons, but you can use your website to provide a better level of service to help them return. Here's a look at how wine merchants can win more sales:
Send email reminders about abandoned shopping carts: People interact with online shopping carts in very different ways. While shopping cart abandonment is a significant problem for many retailers, it may not always be intentional. Some consumers may place items in the basket to return and purchase at a later date. Because many people use purchasing channels through multiple devices, they may not buy products right away. For example, a customer may add items to the cart from his or her smartphone and then return from a desktop computer to complete the purchase. Sending email reminders when shoppers leave wine in their carts can increase conversions, especially for customers who simply forgot to finish the transaction.
Promote summer shipping capabilities with special offers: Customers may not know that you can ship across the country during the warmer months of the year. Additionally, shipping promotions are especially attractive to online shoppers. One of the major causes of shopping cart abandonment is unexpected fees at the end of the transaction, especially shipping charges. Consumers are increasingly expressing a preference for free or low-cost shipping to avoid paying more for purchases. A well-timed summer shipping discount could help you win sales during this time of year. Shipping-included offers can drive purchases because this promotion is often more successful than speedy shipping. Being able to offer discounted two-day shipping can increase sales even further.
Provide valuable information on your website: Customers often visit your website seeking information. You can use this opportunity to educate them on quick shipping offerings, which can help increase conversions.
Summer is a great time to sell wine online if you have the right shipping capabilities in place. This can help you better meet the needs of your customers, leading to lasting satisfaction and loyalty. Summer shipping also enables you to keep up with competitors and grow your business. There are a number of summer occasions that call for wine, and updating your ecommerce fulfillment strategy can help you take advantage of these opportunities.
Contact a sales representative to learn more about how WineDirect's fulfillment solutions can accommodate the complex needs of your winery.
---