On June 30th both houses of the Massachusetts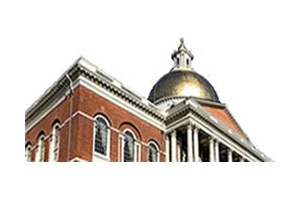 legislature approved an Appropriations Act for 2015 that includes provisions for direct shipments of wine to consumers. Governor Deval Patrick has 10 days to approve the bill or make vetoes. He has indicated previously he would not veto direct shipping provisions.
DISCLOSURE: I have not yet seen the final text as passed by both houses so some of these details may change however, based on the Senate version from May 23rd, it appears the new wine shipping law provides for a wine shipper license available to wine producers for an initial fee of $300 with an annual renewal of $150. There is no production capacity limit, which is what caused the previous direct shipping rules to be struck down in court. The winery may ship up to 12 9-liter cases annually to any individual consumer. A "contains alcohol" warning label and adult signature are required, as are the remittance of excise taxes and the annual filing of a shipment report. Of particular interest is a provision allowing limited self-distribution to both on-premise and off-premise retailers in the Commonwealth. Off-premise sales are limited to 250 cases per year but this change represents a tremendous opportunity for smaller wineries that do not have distributor representation in the state. If signed, it is uncertain when the law would take effect but I have seen the date of January 1, 2015, which would allow the ABC Commission to promulgate rules and regulations implementing the statute.
On other state legislative fronts, according to Free the Grapes, there are still direct shipping bills pending in both Pennsylvania and Delaware, although their ultimate passage is far from determined. A direct shipping bill in South Dakota failed in committee under heavy pressure from beer and wine wholesalers and retailers. Slowly the doors to regulated direct shipping are opening. All the more reason to formulate a direct shipping strategy for your winery. You can read more in our white paper on DTC Licensing Strategies.