Wineries in today's industry have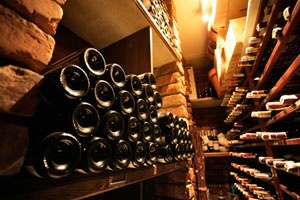 much to take into consideration for their businesses to grow. The factors vary in great degree but include the actual winemaking process, marketing, sales andwine shipping, among other lesser-known variables. When taking into account certain statistics, you gain insight on trends that might affect how you market and sell your merlot. Finding the right trends can make all the difference in helping your business thrive over the course of the year. Here are some important findings related to the industry, as well as marketing and commerce that can be important if you have an online wine store.
Hearing it through the grapevine
There have been some shifts in the wine industry, but for the most part it has been particularly healthy. According to Impact Databank as reported by Wine Spectator, the United States remained the largest wine market in the world, with a volume of 329 million cases sold and total revenue of $36.3 billion in 2013. American wineries dominated the market within the country with two-thirds of the market share and 57 percent in particular coming from the state of California. In terms of wine pricing, the current average price range spent on bottles of wine are between 9 and 12 dollars, but signs are indicating that Americans are spending more as a consequence of increased consumer spending.
In terms of demographics, there have been some significant shifts. While women still cover 55 percent of total market share, the number of men adopting wine over other alcoholic beverages has been rising over the last decade. Millennials, coming unto their own in the last few years, have supplanted Generation X as the second largest source of wine sales behind Baby Boomers and are likely to become the largest source in the coming decade.
The mobile is the message and cashier
With the demographic changes that are occurring, wine marketing has to adjust to the changing times. However, the shifts also extend to the way marketing is presented. According to WebDAM solutions, the Internet is fast becoming a major part of the ad market and is likely to have a 25 percent share by 2015. Part of this has much to do with the advent of mobile devices as a crucial component of everyday life. Marketing consulting firm comScore reports that 4 out of 5 smartphone users shop with their phones. In addition, marketing on mobile devices is expected to generate $400 million in revenue. Given that a survey from iACQUIRE reports that 70 percent of all mobile searches lead to action within 1 hour, this means that any marketing you undertake must consider mobile devices as a channel.
Meanwhile, ecommerce is blooming like a good varietal. The U.S. Census Bureau's Quarterly Retail E-Commerce Sales Report reports that seasonally-adjusted sales have gone up to $75 billion for the second quarter of 2014. This is an increase of 4.9 percent from the first quarter, and up a significant 15.7 percent over the same period in 2013. Again, mobile devices are playing a decisive role, with Americommerce reporting that 79.5 million mobile users will buy something off their smartphone or tablet in 2014, the number growing to around 100 million in 2015. That will translate to 26 percent of all retail ecommerce sales by 2017, a market worth $220 billion. Small wineries may have a special advantage if they develop a means to sell wine online with these devices in mind: Only 30 percent of all small to midsize businesses with websites have mobile optimization in their design. These statistics suggest that wineries have much to gain from optimizing their marketing and commerce strategies.