The wine industry is changing all the time and you need to be aware of new developments to competitively position your online wine store.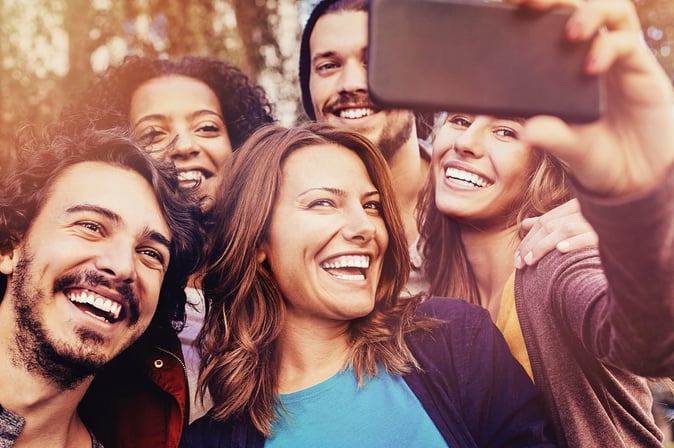 One of the most significant changes is that millennials are gaining purchasing power and are starting to become major consumers of wine. Americans in general are a tremendous target audience for wine, according to Wine Spectator. There were 100 million wine drinkers in the U.S. as of 2012, which is approximately one-third of the population. In fact, Americans surpassed the French and Italians for the largest wine consumption in 2011 and then promptly drank 324 million cases of wine in 2012. This is a 7.7 percent increase from five years ago.
The article noted that baby boomers and Generation X are responsible for most of the U.S.'s wine consumption, but millennials are starting to play a role in helping bottles fly off the shelves. As this generation grows up, winemakers may need to pay attention. Generation Y's buying habits may already be influencing the wine industry.
New wine drinkers, new tastes
In the past, most wine lovers adhered to a two-color palette and would indulge in Rosé during the summer months. However, Rosé is now seeing higher sales throughout the entire year. Another surprising trend is sparkling wines, like Champagne, Prosecco and Moscato, are rapidly gaining popularity. Sparkling wines were popular in the 1980s, but it was mostly low-priced bubbly. Now a variety of price points are getting attention.
Millennials are - perhaps unsurprisingly - predisposed to purchase bargain wine, The Californian said. Chardonnay, Cabernet Sauvignon, Merlot, Pinot Grigio, Malbec and sweet red wines are also increasing in sales. Similar to the new taste for sparkling wines, consumers seem to have developed a sweet tooth. However, wine is still behind both beers and liquors in overall sales. There is a piece of good news for wineries, however: California wines are at an all-time high in terms of consumption.
How to market to millennials
As Generation Y cements its taste for wine, you may need to adapt your wine marketing strategies to reach this essential demographic. Unlike baby boomers, this group has grown up with technology, and constantly uses it when making purchasing decisions. However, this can make it a little more challenging to engage them with advertising messages because they are wary of fake communications, according to Firmology. Millennials crave authenticity - even from marketing efforts.
However, Gen Y may be your prime audience for increasing online wine sales. Young consumers have always had access to the Internet, and they are perfectly comfortable making purchases through this channel. Because millennials are constantly surfing the Web from their smartphones and tablets, you need to ensure your winery's website and any emails you send are optimized for mobile viewing. Otherwise your online presence could end up deterring this group.
Because of the growing popularity of craft beers among this key demographic, you need to ensure your marketing message is relevant to them and offer them a unique experience. While the primary visitors to your winery's tasting room may not be members of Gen Y, you can devote more attention to them on the Internet. There are a huge number of distractions online, so you need to find a way to cut through the noise to attract millennials' attention. This group is a big fan of getting to try products before purchasing, Firmology stated. If you can present these individuals with an opportunity to test your wines, they will likely be impressed.
Millennials are only going to grow in importance to the wine industry in the coming years. Implementing savvy Internet marketing tactics can help you reach them.