In order to expand their business, many wineries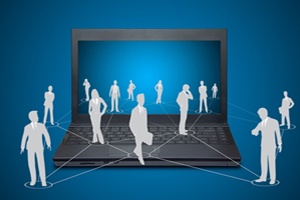 have to think outside of their local regions. In wine growing regions like the Napa Valley, many wineries are competing for traffic into their tasting rooms. Online wine stores are commonplace for most wineries. The addition of a digital wine marketing strategy is essential in bringing customers to your site to purchase wine. A comprehensive strategy requires that multiple channels are used to deliver the best results.
The basic foundation
There are multiple channels where you can gain influence with the right message and offer, but the first thing you need to establish are the basic structures of your Web presence. The first, as noted by Business 2 Community, is actually having a website that promotes your winery well. It must be well designed and optimized for mobile devices, with content that is compelling and interesting. Additionally, a blog that discusses wine and what is happening at your winery is a good practice. In a blog, you can announce new releases and events; discuss food pairings and current industry trends. According to blogging network BlogHer, 61 percent of consumers make a purchase based on a blog recommendation. Having a social media presence is a great method to getting people interested in your winery as well. It allows you to engage with customers about their favorite reds, whites and vintages. Positive reviews from paying customers can also be a great word-of-mouth asset.
Searching and building
To actually expand your reach beyond your contact base is important. Your blog can help you develop your search engine optimization to a great degree by creating original content that gets people's attention and plays favorably to search algorithms. In terms of ad placement, using both Google and Bing can play to distinct advantages, according to marketing expert Sajeel Qureshi. Google plays well based on search results, especially those related to specific phrases and places. Bing is useful simply because it is the default search engine on the widely-used Microsoft Internet Explorer, and not as many businesses advertise on there.
More importantly, though, you should be able to build a fan base of wine lovers that talk with each other as a community, as recommended by OutBrain. There are a few ways of doing this. The most commonly used methods are wine clubs specifically designed to sell wine through subscription. You can also use email and social media to give your customers a sneak peek on new blends, as well as present them chances to provide input on how you're doing as a winery. By creating a direct line between you and the community, you give them the sense that you care about their patronage, which can inspire them to tell their friends about your winery.