It is one thing to run an incredible online wine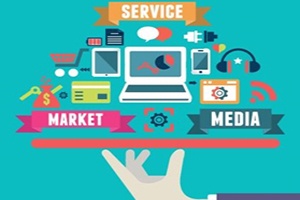 store that caters to every customer's needs. It is another matter entirely to market it so people will actually visit it. As with many product ideas, great ecommerce sites fail because of bad marketing, which results in little traffic. Even with social media, word-of-mouth marketing can only get a winery so far. A comprehensive strategy to sell your online shop can be effective in ensuring a constant stream of traffic and revenue. However, in the absence of one, some tactics may be necessary to at least increase the number of visits you get for your site, if not sales.
Getting out the message
The main issue with running an ecommerce site is sending the message that you have bottles and cases of wine to sell. Visitors of your site may be drawn in, but you may notice a high bounce rate. What will get them to come back, and what is a way to directly to market to them? One solution comes in the form of e-mail pop-ups. These are little displays that occur when you visit a site for the first time, primarily within the page itself, often asking the user for their email address to sign up for a newsletter or other marketing material. These alerts are actually quite useful in drawing customers in even if they seem annoying, according to marketing expert Dan Zarrella. Running a test, he found that his subscription rate was double with pop-ups compared to without, while his bounce rate remained stable.
Now, you may be wondering why you should focus on email instead of, say, social media outlets like Twitter or Facebook. The reason is because email is still far more effective in yielding a return on investment than social media, which will remain the same for quite some time. That means that people read and interact with your messages to some degree. Research conducted by marketing agency Blue Kangaroo showed that 70 percent of peopleuse special offers such as coupons and discounts in an e-mail promotion. Creating an automated e-mail campaign that will send these promotions out instantly, as suggested by Shopify, will greatly simplify the process.
Thinking like a sommelier
In marketing, your knowledge of wines and the industry in general can be considered a very important asset. When it comes to promoting your site, your experience in selling particular blends and varietals will lend you a lot of credibility not only as a trustworthy source, but a place where people can buy quality wines. The site eCommerceFuel advises a few ways of showing off your intellect in the field. One is to offer to write articles on individual sites. For example, you can reach out to specific websites dedicated to wine, such as blogs discussing food pairings or tasting sites. A well-written article that has a few links to your store can give the site some need unique content, while you'll see some search engine optimization and consumer visibility. In addition, making some industry-related guest posts on Web pages such as WineSpectator may bring in enthusiasts, who may contact you to offer up content or review material.
With tasting sites, you may be able to take things a step further by sending free bottles of a new vintage to reviewers. This does cost a bit of money, but in return, a well-reviewed bottle can have an even greater impact on your sales by directing people who want to try the varietal back to your site. It may get them to look at other wines and purchase them as well.