With recent word that Amazon is planning to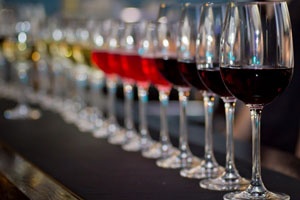 become a destination point for online wine sales, the company is believed to be on the verge of an explosion in sales. Bram Duchovnay, a senior executive with the Internet giant told the online publication, Beverage Daily, that the company thinks they can generate huge sales revenues in the consumables market. Being relatively new in the beverage game - they've only been offering wine since the end of 2012 - Duchovnay admits there's a lot they don't know but research and projections point to wine as an untapped area of focus for Amazon.
Amazon a new wine merchant?
While a number of companies are conducting online wine sales following the passage of legislation in several states allowing Internet wine sales and shipping, Amazon is uniquely positioned, said industry experts, to conduct a full-scale on-line beverage operation. Already involved deeply in wine marketing and sales, the company has researched a number of markets across the world and will likely delve into the online sale of spirits in the near future as well.
Cross shopping brings advantages
Because Amazon offers customers a cross-shopping experience where they search multiple product options, Duchovnay told Beverage Daily they can draw from people who normally wouldn't think about purchasing wine or spirits online and that tasting the product as one can at a wine shop or liquor store is overrated.
In Chicago, The Daily Herald recently talked of how consumers in that city are rapidly becoming comfortable with online wine sales as an alternative to going to the store. Shopping online can be fun, said the article, and joining a wine club is even more beneficial than neighborhood discount outlets. Both sources advised that consumers triple check their online purchases for vintage, label distribution to ensure the correct size before clicking the purchase link. Being informed before surfing and buying is critical for customers to receive what they thought they were buying.
For those who are looking for a specific or special vintage the online market has something for them as well. Many wine clubs and vendors, said the Daily Herald, can find a special wine for clients and ship it in minimal time. Each winery and wine club has their information posted on the company website so there should be no confusion but it's, 'Buyer Beware' when it comes to online purchasing. Do the research so you don't get sour grapes instead of that much heralded Pinot Noir you thought you were getting.
Reputable wine clubs and winery operations are willing to bend over backwards to please their customers. Make sure that's what you find when looking for great online wine.