Social media, organic search, email marketing - all are ways wine enthusiasts arrive at your website. Social media and search are two of the most beneficial sources, according to Kissmetrics, while email is a time-tested method that's great for marketing campaigns. Let's have a look at the ways each source operates so you can use them to your advantage: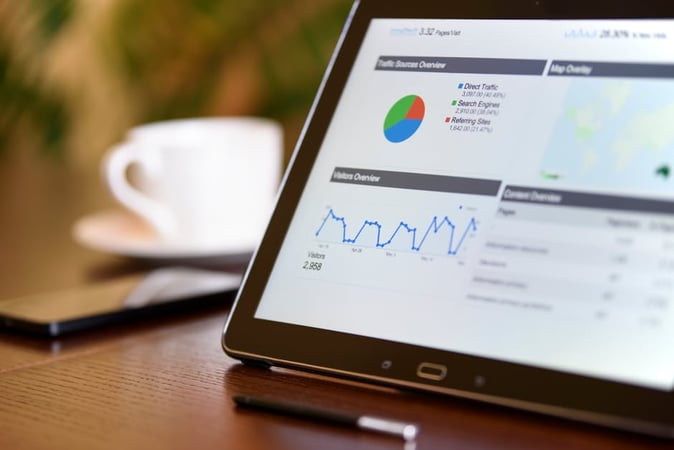 Social media
Social content is brief, to the point and - most importantly - instantly engaging. Social media is also a great place to share thought leadership content and contribute to conversations people are having about industry news and trends.
Social media channels have different characteristics. For example, Twitter has a stringent 140-character word limit, but it still allows visual elements like videos, images or GIFs that can help boost a post's visibility. Most people browse their Twitter feeds during lulls in their workdays, so try sharing content to your winery's feed during lunch and commuting hours. Facebook lends itself well to visually engaging previews and images, as well, so create posts to fit that mold.
"Organic search values content that answers questions."

Organic search
This traffic source values content that answers questions. What queries or keywords bring people to your website? Tools like the Google Keyword Planner help you identify what key terms your audience is most likely to search for, and you can address these topics through blog posts. For example, if a customer is looking for award-winning wines, you can blog about the International Wine and Spirit Competition.
Of course, you could add these keywords to static areas of you winery website, like landing pages. However, Google enjoys fresh content, and regularly adding new blog posts makes your website more relevant in the eyes of search engines. They'll rank your winery higher and therefore make it easier for people to find you.
Email marketing
Your content management system will tell you which of your email marketing campaigns have the highest open and click-thru rates. Don't just look at the campaigns themselves. Take a peek at the demographics - are most of these emails opened by new or old subscribers? Wine club members? This will tell you what to write, but also keep in mind how the content is designed.
These days, most people read their emails on smartphones and tablets as opposed to desktop computers. These devices are far less flexible in terms of design. Use color and images in the body for an attractive display, yet still be concise in your wording so your emails are easy to read on a phone. In addition, starting things off with a bang by using an attention-grabbing title lets people know who you are and why they should open your email.
Knowing how to optimize your traffic sources is an important part of your online strategy, one allowing you to market more efficiently and convert more shoppers. With a little understanding of each, you can design content that does well on those platforms.