It seems everyone is talking about the importance of personalization these days, and with good reason. Using the information available to you about a customer and his or her experience with your winery is probably the single best way to build long-term relationships.
Think of it like dating. If a customer is visiting your website or tasting room for the 3rd or 4th time, you don't want to treat her like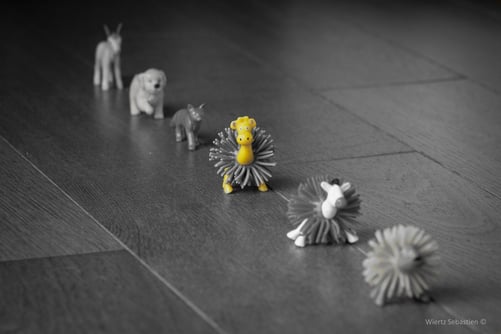 you've just met. You should build upon the dialogue you've already started.
What do we mean by personalization?
One of the most interesting ways I've seen personalization described comes from this Econsultancy survey respondent: "The best analogy I've heard is the way that an expensive car remembers all your preferred presets when you put the key in the ignition. Everything adjusts to how you expect to use the car – mirrors, seat, radio station, climate – all move to the place where you left them. But you can always adjust again and change them." Like that car, you should remember and adjust. It's the direction the wine industry should be headed.
Where is it easiest to personalize (and where will you see the greatest impact)?
Five areas that lend themselves easily to personalization are: 1) your email campaigns, 2) your website, 3) outbound marketing, 4) the tasting room, and 5) social media.
Email
Adding a first name to an email is always a nice touch, but email personalization should go much further than that. All of your campaigns should be segmented. Is this customer a club member? Is he local? How much has he spent with you in the past? Which wine is his favorite? Does he have a birthday coming up?
Another important (and often overlooked) opportunity for personalization is in your automated customer service emails. Following up with a thank you after a visit to your tasting room, with updates after a product has been shipped, or with an invitation to rate the experience after a shipment has been received; there are numerous opportunities to show customers that you value the relationship.
Your website
While email personalization is fairly commonplace, website personalization is still relatively new territory. Amazon is the first company that comes to mind for me. When I visit their website, I can always expect a personalized welcome and products that have been selected specifically for me. One of the easiest ways to personalize the online experience is to display messaging based on real-time behavior. Is this a third or fourth purchase? Why not suggest a club membership? You get the idea.
Outbound marketing
Do you call your customers? Believe it or not, they love to hear from you, especially when you're calling with a personalized offer such as "I see you bought our Cabernet on your last visit and wanted to let you know about our spring release."
The tasting room
Like the outbound marketing example, when a customer visits your tasting room, your knowledge of the fact that she's been a club member for five years, that she recently made a purchase online, or that she just used social media to check in at your winery will impress.
Social media
According to the UPS/ComScore "Pulse of the Online Shopper" report, one in three shoppers and over half of Millennials said their purchases are influenced by social networks. If your customers are talking, it's important not only that you listen, but that you respond to them as quickly as possible.
The challenges you're likely to encounter
Personalization requires access to data. You need complete and accurate data to paint a picture of the customer relationship in its entirety. This is typically where wineries struggle and it's a problem we've tackled head-on at WineDirect; by developing a platform that aggregates customer data in a single database. No matter what channel your customer uses (the tasting room, your website, your wine club, or the phone) or which device (desktop, mobile, or tablet) all customer history is available to you for use in personalized marketing and customer service.
The consulting firm iVentures just released its annual eShopper Index, identifying six important trends in retail. Personalization was one of the greatest opportunities they identified this year and this speaks directly to our goal at WineDirect - to help you Sell More Wine. For us to help you succeed it's important to understand the trends shaping our industry.
We think access to a full view of your customer data is crucial. It's the reason we've built the WineDirect full suite of services!