Today, we're delighted to announce a new set of features that I'm particularly excited about.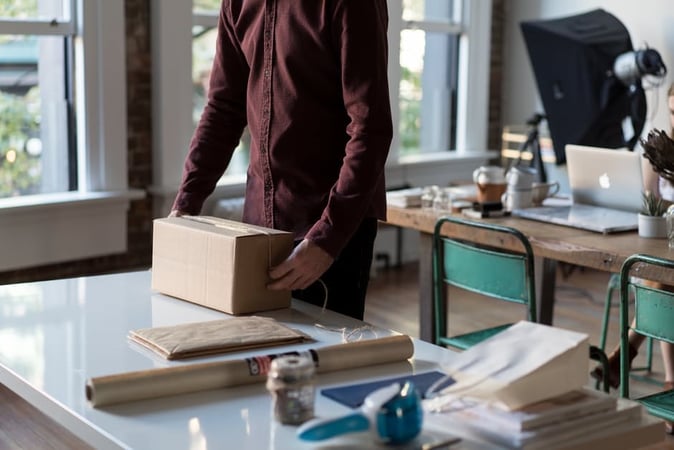 First, a little bit of background……
Your customers are constantly on the go. And that fact doesn't align well with the realities of the wine business – because wine shipments require an adult signature. Missed deliveries and returns are more prevalent in our industry than in many others for that very reason. Asking customers to use a commercial address is one option, but unfortunately it's not always practical. In fact, at WineDirect approximately 75% of packages are still shipped to a residential address.
We've spent a good deal of time perfecting the online experience for customers – improving the path to purchase, optimizing the mobile experience, simplifying checkout. However, the customer experience doesn't stop there. Customer satisfaction is highly dependent on what happens after checkout. Do your customers receive a confirmation email and can they track their purchases? Are they receiving delivery notifications? And are they given options in the event they can't be home to sign for delivery?
In June of this year, UPS released a whitepaper entitled "UPS Pulse of the Online Shopper." If you haven't already, I highly recommend you read it. It provides a lot of insight into consumer behavior.
For me, one very important take away was this: "……low satisfaction stems from lack of flexibility to re-route packages or the ability to alter delivery dates once they are en route." Your customers can't always be home when their wine arrives and they're looking to you for alternatives – namely timely notifications and the ability to reroute or reschedule shipments to ensure they can be available to sign for them.
That brings me to today's announcement…….
We're here to make sure your customers are delighted by the delivery experience and today we've released several new features we think your customers will love.
Automated Package Rerouting: We've made it much easier for you to respond to customer requests to reroute packages. If you're a Vin65 customer, those requests can be entered directly by your customer. And if you're a WineDirect Fulfillment customer, they can easily be entered by you via our online fulfillment portal.

Free Rescheduling of Deliveries: We've partnered with UPS to make the UPS My Choice® program available to all of our customers. Now, your customers can login to their My Choice accounts and reschedule delivery. WineDirect is recognized as the fulfillment provider by the tracking number and your customers are not charged. (This service is normally $5 for My Choice members.)

SMS (Text) Delivery Notifications via Vin65: Email inboxes today are flooded with marketing messages, and that means delivery notifications can easily be overlooked. We've made it possible for your customers to opt-in to receive notifications via text message. Those notifications send them back to your website where they can track their package or reroute it if needed.

Improved Tracking Ability: In addition to the SMS messages, we're sending branded email updates with links referring customers back to your website, where they can see detailed tracking information without being redirected to a carrier website. The newly revamped emails and Vin65 account management tools provide an additional marketing opportunity for you.
These features are all available today and our Account Managers are happy to share more detail. As always, we welcome your feedback so please let us know what you think!
Cheers,
Joe Waechter