Today, Amazon's marketplace has more than 244 million active users. People shop on Amazon for a variety of purposes including responsive mobile and Web viewing experiences, great customer service, and convenient shipping rates and speeds.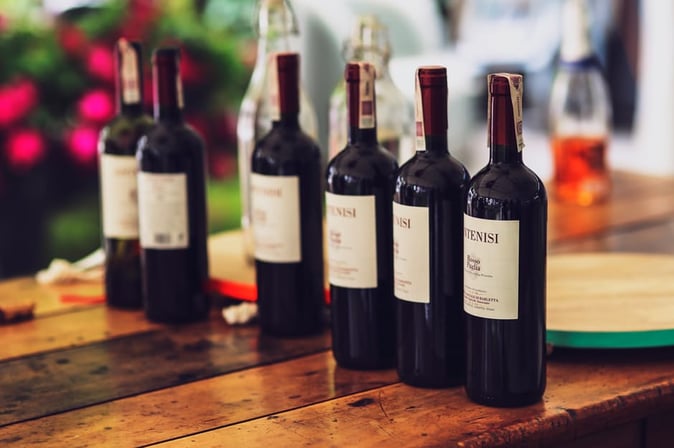 It makes sense, then, that Amazon's wine-specific marketplace has seen much success since relaunching in 2012. In fact, Amazon Wine expanded its reach at the beginning of 2015 to offer direct-to-consumer shipping from wine sellers to 27 different states.

A positive wine shopping experienceFor many wineries, integrating with Amazon Wine is an ideal solution for creating a better online shopping experience for wine drinkers.
Amazon's mobile and desktop viewing experiences - especially in terms of checkout - largely contribute to the appeal of shopping on the site. Research conducted by the E-tailing group underscores the importance to creating a user experience that promotes easy checkout. According to the study, easier checkout is the No. 1 factor that leads to an increase in mobile purchases.
Wineries have an opportunity to increase online wine sales from mobile shoppers in particular by leveraging the site's two-click shopping feature. The two-click process allows shoppers to store their payment and shipping information and make mobile purchases in just two steps.
Aside from easier checkout, Amazon's user experience can help wineries reduce shopping cart abandonment, upsell wine drinkers and improve the customer service process. According to Client Heartbeat, Amazon sends personalized emails to shoppers who have left items in their carts, and it routinely makes on-site product recommendations based on customers' past shopping habits.
Amazon's customer service features also empower shoppers to find answers to their questions through a wide range of information and tools. If customers are not able to find the answers they are looking for, they may easily select the item they are having trouble with and have a representative call them directly.
Operational efficiencies aside, Amazon Wine's user interface allows customers to search for wines based on the state they will ship to, type and grape varietal. Customers are also able to send bottles of wine as gifts through the marketplace.
Shipping made easier
According to Wine Folly, shoppers on Amazon Wine pay approximately $10 per shipment.
Compliance
Ensuring online wine sales are compliant with state laws can be a difficult process for wineries. When a winery integrates with Amazon Wine, compliance is automated directly by Amazon.
Ultimately, integration with Amazon Wines allows wineries to leverage the company's successful model and massive user base in order to sell more wine. WineDirect can help your winery integrate with Amazon Wine through our Vin65 platform, through which wineries track, fulfill and receive payments for orders placed directly through Amazon. If you are a Vin65 customer and are interested in learning more about Amazon Wines' connectivity, please contact support@vin65.com.