It can be difficult to translate the experience of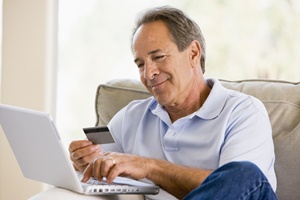 your winery to the online arena. Strictly online retailers can achieve good results based on the strength of their product offerings or fulfillment capabilities. However, a significant portion of your online customers will have visited your winery, meaning they already have a strong impression of what the experience should be like. So, how can winery websites improve to drive higher online wine sales?
Make adjustments to your website to convert browsers into customers
There are a number of factors that can contribute to shopping cart abandonment, and taking action to improve certain areas of your website can reduce the potential that customers will abruptly leave. For example, requiring registration to complete purchases is a major deterrent to completing transactions, according to Econsultancy. Another major factor in abandonment is that website visitors just came to browse.
You can convert some of these shoppers by giving them the option to add items to a wish list without asking them to sign up for an account or sign in. This supports the trend of using the shopping cart feature to browse different product availabilities. With easier storage of this information, customers can return and immediately view products they were interested in during a previous visit. Offering this feature doesn't contribute to shopping cart abandonment rates.
Other features that can jumpstart online wine sales
A well-designed ecommerce site can help you boost direct-to-consumer sales. Here are some tips for site features that can help you sell wine online:
1. Social media integration
Social media is one of the most popular activities online, and even if your winery doesn't have a strong Facebook or Twitter presence, you can still benefit. For example, if shoppers can register for your website through a social profile, it cuts down on the information they're required to enter. This feature can make it easier for people to buy from your website, WhaTech stated.
2. Highlight payment security
Another significant detractor from online sales is perceived security. High-profile data breaches at major retailers in the past few months have added to consumer fears over the security of financial information. If you sell wine online, you need to have a secure payment processing partner. One way to alleviate worries about security is to include a badge on your site from a certified credit card processing provider. This helps build customer trust.
3. Add customer reviews or testimonials
Shoppers are more likely to trust their friends, family members and peers than content that brands publish about themselves. However, you can use this to your advantage by including product reviews or customer testimonials on your website. It helps consumers make unbiased comparisons. In addition, first-time customers will feel more confident about the speed and accuracy of your delivery, according to Ignite Digital.
4. Streamline the checkout process
This is a huge factor in shopping cart abandonment. Too many steps during checkout can lead consumers to ditch your website. One-page checkouts can reduce the number of people who desert their purchases. With WineDirect, you can easily display preliminary shipping rates as customers add items to their carts. Another primary cause of abandonment is when consumers are shocked by high shipping fees during checkout. This way, shoppers will know how much they're spending upfront. No registration is required to complete transactions, and you can include buttons for customers to purchase wine by the bottle or by the case, which can increase revenue gains. A checkout process that is as easy as possible for customers is key to preventing shopping cart abandonment and increasing website sales.