I was speaking with an acquaintance not long ago and he was bemoaning the fact that as a holder of a type 17/20 license he was being discriminated against as a "virtual winery" by California Alcoholic Beverage Control (ABC) because he couldn't allow consumers to taste samples of his product while the holder of a type 02 Winegrower license was allowed to do so. He believed that since 02's and 17/20's were both wine producers they should both hold the same rights and privileges. He chalked this "discrimination" up to a bias based on economics. That it was merely money politics trying to maintain an uneven playing field.
As he spoke it sunk in to me how little he understood the licenses he held and the rights and responsibilities the licenses conveyed. I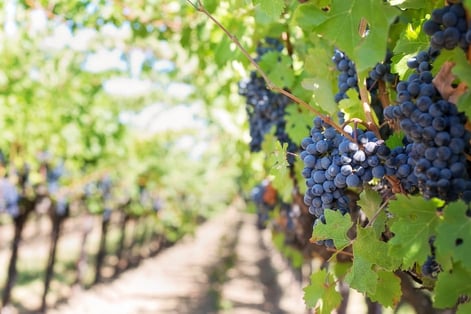 realized at that point how unfortunate the monicker "virtual winery" was as a way to describe the activities permitted by holders of 17/20 licenses because it caused many misperceptions among both the public and the licensees.
The last decade has seen an explosion of what have become to be known as "virtual wineries". This jazzy, romantic name is generally applied to wine makers who hold a Type 17 Beer/Wine Wholesaler license and a Type 20 Off-Premise Beer/Wine retailer license. It is a relatively inexpensive way to enter the industry because it does not require the holder to purchase equipment or have a bonded wine production facility, a huge capital outlay. Many fine wines have been made by "virtual wineries" and it has been a tremendous boon to the growth of the industry.
In many ways I like the name…it has cachet. The problem is that it is not an accurate description of the rights granted to Type 17 and 20 licensees. It is misleading because, simply put, neither the 17 or the 20 license grants the right to produce wine. The license in California that grants wine production rights is the Type 02 Winegrower license. Neither the 17 or 20 license types were created for the purpose of winemaking. They have been co-opted by small wine makers who did not qualify for a type 02 Winegrower license. The 02 requires the holder to have a federal Basic Permit, which in turn requires access to a bonded space (read "winery"). It doesn't have to be your own space. You can lease space in a bonded wine production facility and obtain an alternating proprietorship. This allows a winery to get an 02 license without actually owning their own facility. But with that bond comes responsibility. Excise taxes, monthly reporting, maintenance of a secure facility are just a few of the myriad responsibilities required of an 02 licensee.
Type 17/20 licensees do not have wine production rights. They produce their wine at a licensed winery's bonded wine facility, frequently referred to as custom crush facilities. They pay a fee for use of the equipment, facility and to operate under the license so they can produce their wine. Their 17 and 20 licenses then provide the rights necessary to market their wines to wholesalers, retailers and consumers. Still, they do not have the same level of responsibility as licensed wineries operating under a federal permit. They are only on the hook for maintaining the responsibilities of their licenses as wholesaler/retailers. They do not take title to the wine until excise taxes are paid and the wine is removed from the bonded facility by the 02 licensee. They are not the responsible party if the tax doesn't get paid or the report doesn't get filed.
Common Misperceptions about "Virtual Wineries"
MISPERCEPTION: By combining the type 17 and type 20 licenses together a new hybrid type of license is created that grants rights beyond those of the individual licenses. That combining these two licenses permits wine production in much the same manner as a type 02 Winegrower license permits wine production. That it was created by the legislature for wine producers who don't have their own equipment or facility.
REALITY: A 17/20 is a combination of two license-types that, put together, allow the licensee to market wine they produce in the bonded facility of a licensed winery at the wholesale and retail level. There is an unfortunate tendency to group the two license types together, as if there is such a thing as a "Type 17/20″, but they are two separate licenses. A check of the ABC regulations will show that no such creature as a "17/20″ exists. They are tied together because they are advantageous for small producers and that's fine, but they are separate licenses.
MISPERCEPTION: 17/20's are discriminated against based upon economics. That because they do not have the resources for equipment and a facility they are treated differently than licensed wineries. That rather than being a "loophole" in laws created to govern wholesalers and retailers, the 17/20 license "type" was created by the Legislature as the result of wineries, trade associations, lobbyists working to protect their sales against lower overhead 17/20 producers.
One suggested form of discrimination is that type 17/20 licensees unfairly cannot taste wine to consumers. That since both 17/20's and 02's produce a wine product designed for sale to the wine consumer, they should both be able to sell their product on a level playing field. That such discrimination clearly consists of unfair business practices and restraint of trade by one market segment over another.
REALITY: Actually, the wine consumer has equal access to buy a "virtual wineries'" wine, they just can't taste it first because the license types 17 and 20 don't permit it. The reality is 17/20's are not truly producers from a legal standpoint. They do not bear the same responsibilities and also do not have the same rights. One of those rights is direct wine sampling to consumers. The Legislature deemed it inappropriate for retail licensees to hold such rights because they didn't want the corner liquor store to be able to sample wines.
Changing the Reality for "Virtual Wineries"
Many argue some change should be made to the type 17 and type 20 licenses to accommodate the needs of wineries operating under the combined licenses to allow them to compete more fairly with the type 02's. I believe the law should change as society and commerce changes. While I can support a change in the law to allow type 17/20 producer to taste their wares to their customers, I believe the change in the law should be to the type 02 license, not the type 17 or the type 20. To make changes to the 17 or 20 would be to permit wholesalers and retailers to taste wine to consumers directly. This is not a desirable situation.
The fact of the matter is neither a type 17 or 20 license was written for the purpose it is now being used. Certainly consumer tasting is unavailable to a type 17 wholesale licensee. And it is not permitted for type 20 retail licensees either. When was the last time you went to a 7-11 and did a wine tasting? The license was simply not created with the idea that making wine would be the result. It is as it is because legislators didn't envision it being used in such a fashion when written. What needs to happen is the type 02 license either needs to be amended to accommodate "virtual wineries" or a new law needs to be written. The better solution is to review, and possibly revise, the qualifications for acquisition of a type 02 license to include wineries operating under 17/20's.
"Virtual wineries" are good for the industry, even if the name is somewhat misleading. Changes in the law to accommodate the changes they have brought to the industry are probably warranted.