The wine club is an important source of revenue and a great way to increase your customer base. However, as with any subscription club, attrition is the reality that all wineries grapple with. Individualized customer service is one of the ways to keep customers in your wine club.
Keeping the relationship personal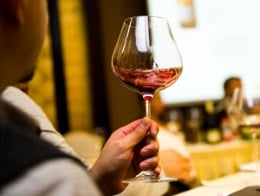 Engagement should start from the moment a person has signed up for a wine club membership. Customers are looking for a close connection to you; they aren't just looking to purchase more wine at a discount. That connection will help cement the commitment to a business relationship with you.
Developing strong relationships is crucial for the longevity of the club memberships. Having a familiar support or sales staffer answering questions about the wine shipments or other concerns can keep people satisfied and interested in what the club has to offer, according to Rob McMillan at SVB on Wine. If the person signed up for the wine club over the phone, make sure the representative who signed him or her up is the point of contact for every communication afterward.
If a customer signed up online, assign a sales rep or support employee to his or her profile. In either situation, make sure this person is the contact throughout the subscription period. By having someone people know answer their questions, customers will feel more comfortable with your winery and will get the sense that they're being personally catered to. Utilizing customer relationship management software can help in this capacity, since you'll be able to know a member's prior history, as well as any recent issues that he or she may have had.
Make it easy to stay

One way to prevent drop-offs in wine club membership is to give customers choice and control, according to Wine Business Monthly. For example, a customer may be going through a rough patch financially and may be unable to afford all or some of the wine memberships they're subscribed to. In other cases, they may just have too much wine.
One method of circumventing cancellations is to give the consumers leeway. For example, you can have your representatives offer a six-month hold on deliveries, giving patrons some time to clear out their current stock or recuperate from their situation. Offering a step down to a less expensive club is a positive alternative to cancellation.
Consumer choice is a great tool to keep members interested in keeping their club subscription. Giving customers the option to choose the wines that will be in their club shipment is a fun way to keep them engaged and will likely increase their loyalty to your brand.
Take care to avoid implementing policies that are bound to frustrate your member base. If it is necessary to make unpopular changes to maintain the operation of the wine club, you'll need to explain the reasons why in a clear manner so as to minimize the fallout. For example, if you need to raise the rates of your reds, you should, explain what is going on well in advance, prior to the increase in your prices.