Winery accounting and inventory management is crucial for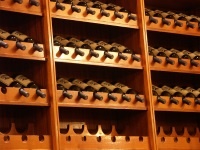 keeping everything running smoothly during the holiday season, which can be the busiest time for online wine sales. You need to prepare your warehouse for this time to ensure packages can be sent quickly and accurately. However, this can be challenging because there are so many moving pieces, especially during the holiday rush.
Assessing inventory before the rush
It may be a good idea to take stock of fast and slow-moving items, according to Practical Ecommerce. Some vintages sell out quicker than others, so you want to be sure you have your most popular varieties in stock because customers may be looking to buy certain wines as a gift or to have on hand for holiday parties. Not listing these wines for sale in your online wine store can negatively impact customer satisfaction and cause you to lose out on direct-to-consumer sales.
While it can be tempting to load your warehouse with the most popular blends, overstocking can lead to a host of other problems. The biggest concern is tying money up to have products sitting on the shelf, Twice reported. Additionally, this increases the amount of time employees have to spend counting inventory and it can make warehouse organization a bigger hassle. Having too much of a particular item doesn't allow you to show customers something new when they return to your website.
If you have some slow-moving inventory, it may be a good idea to hold a closeout sale before the holidays to free up some warehouse space for new wines. While this approach is more commonly used in traditional brick-and-mortar stores, it can be applied to the online realm as well, Practical Ecommerce suggested. Closeout sales prevent you from taking a loss on inventory. Plus, this is an opportunity to create a sense of urgency by expressing this is the last chance consumers have to purchase some wine varieties, which can spark sales.
Plan your promotions earlier
It may seem slightly counterintuitive to map out your holiday promotions before handling inventory concerns, but knowing which wines you will be pushing on your website during November and December can help you plan which vintages to have in your warehouse at the right times, a separate article from Practical Ecommerce said. You may be planning to offer a mix throughout the holiday season, so shipments need to be timed appropriately.
Starting early gives you a chance to test your wine marketing campaigns to ensure they will be effective. If promotions need to be changed, subsequent adjustments to inventory will also need to be made.
Consider your staffing needs and optimal prices
The holiday rush may put a lot of stress on your staff, and processing orders with speed and accuracy is crucial at the time. Your employees need to be able to handle the influx of online holiday purchases. It's important to consider current warehouse capabilities now rather than wait to find out you're slightly understaffed.
Wine inventory software can help you stay organized and prepare for the holiday season. It can track sales, process orders and integrate data across your winery to prevent shipments from slipping through the cracks. This can help you streamline operations, which is highly beneficial in November and December when there is an influx of online orders. While inventory management can seem like a behind-the-scenes issue, gaps in this essential process can affect customer satisfaction. You can increase DTC with robust inventory management practices in place.