Wineries with online stores will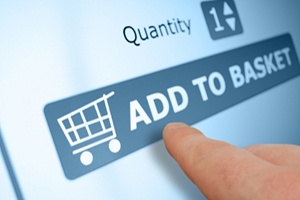 usually have access to analytics regarding various statistics of the site's performance. One of the key metrics is the abandonment rate. This is the percentage of the number of people who leave the site after browsing without making a sale. If that number is high, it may be that customers are looking at their shopping carts but not proceeding with the purchase. Why are shoppers abandoning their carts in the first place?
A matter of costs
One of the more common reasons for shopping cart abandonment is not really an issue with the website itself. According to a Statista survey, 37 percent of shoppers were simply browsing and had no intent to purchase anything at the time. In this situation, there is really nothing you can do. Often, it may be that the customer is simply visiting to see what they like. There's a possibility they'll return, however. Re-marketing to them may help. CPC Strategy Blog says that abandoners are 55 percent more likely to purchase something when sent an email to entice them back.
The most common reason cited by Statista for shopping cart abandonment is the sudden appearance of unexpected costs. This can come in the form of sales taxes, shipping and handling and other fees that the customer didn't know about beforehand. Shopify suggests that the sudden appearance often occurs at checkout, rather than when the customer adds the item to his or her cart. This type of situation is resolvable. Showing the upfront fees when the visitor clicks "add to cart" will give them a better idea of what to expect in terms of costs, and make them more prepared to pay the price. It may even be helpful to allow people to input some basic information, such as a ZIP code, in the shopping cart. Then, the online point-of-sale can automatically calculate shipping costs and the sales tax based on that information.
Check out the frustration
A stopping point for many customers, along with cost, is the checkout process itself. Perhaps they're using a mobile device and the site design is made more for desktop computers. Maybe there's more than three steps to the checkout process, which is simply too long for many people. The average checkout process remains pretty lengthy at 5.6 pages, as reported by Cart Rescuer. There's also the chance that you may have implemented a requirement to register an account to complete the transaction. All of these things are seen as obstacles by visitors.
Another issue wineries face is the high cost of shipping wine. Either it takes too long, or the cost is too high. Including shipping with a large order over $50 is one of many ideas to entice customers to purchase. Review your logistics and shipping processes to make sure all efficiencies are being considered.