As the business of selling local wine becomes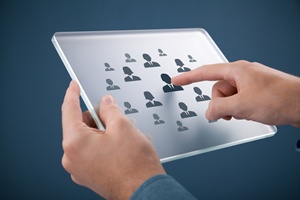 much more than a regional phenomenon, the process of being able to sell on a national scale gets more complicated. Several compliance laws come into play, which determine how and where wine is sold. Some states still have laws in place from the Prohibition Era where there are dry and wet counties. Working with some distributors can in theory help alleviate the problems associated with selling bottles and cases outside a certain radius. However, with online wine sales, the ability to sell directly to customers is being seen as an increasingly attractive option for wineries everywhere. As the laws change to create a more favorable environment, DTC is establishing itself as a more viable means to create a customer base for your business.
The laws are still fermenting
There is much opportunity to be had with conducting DTC transactions through an ecommerce site. MultiChannel Merchant cites reports from both Forrester Research and PwC about how consumers are increasingly drawn to buying directly from the maker themselves. For example, up to 60 percent of all retail sales in America will use the Web at some point in the process by 2017, from browsing to purchasing to returns. More importantly, more than half of online shoppers are going directly to the company sites instead of third-party online retailers. This presents a great option in creating loyal customers, since they are definitely interested in the exclusive selection of blends that you may have.
Of course, the legal situation in selling direct to consumer is still tricky. At least nine states prohibit off-site direct wine purchasing, according to Free The Grapes. Even when selling wine offsite to a consumer is legal and does not require a prior visit to the winery, there are certain regulatory matters to be dealt with, such as affixing the right label to maintain compliance, forcing a maximum volume per customer and shipment and working with specific couriers to ensure delivery. Still, progress is being made in some states, with Massachusetts recently passing a law allowing offsite DTC sales to the customer.
Loosening up with a glass of trust
Local wineries with limited distribution may be susceptible to the DTC sales myth that business relationships could be harmed by reaching consumers through ecommerce channels. This is an understandable concern: The method of selling wine through retailers is a reliable approach in generating sales, even if there are additional costs incurred in working with these merchants. However, this belief is dispelled very quickly when you look at the research. Citing an additional study from Forrester Research, Web publication Internet Retailer noted that more than half of businesses who ran their own ecommerce sites actually received a boost from third-party retail sales, strengthening their relationship with them. Only 9 percent received some form of strain with their retail partners.
The reasons vary, but a common factor among companies that took the DTC route was that brand awareness increased through direct transactions, which in turn led to incremental sales from elsewhere. Customer relations and brand awareness go hand in hand, so it's not surprising that the former is a driving force for selling directly to people through an online store to benefit the latter. The results are quite effective: More than three quarters of those surveyed in the Forrester studied reported that customers enjoyed their experience with the companies more through buying off their websites, while four-fifths saw their relationships with patrons grow stronger. While the legal issues are being sorted out, wineries still have a great opportunity to sell to their customers off-site with proper planning and the right wine software to cover their needs.