You may have a great online wine store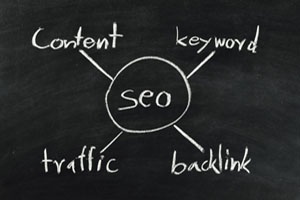 running,
but traffic has been stable and consistent. This may not seem like a bad thing, except that the purpose of site redesigns is to bolster traffic and thus sales. It is therefore essential to figure out the cause of the problem quickly to gain the benefits and recoup the costs of making a new Web store. More often than not, a particular cause for concern is one that also affects your regular traffic: search engine optimization. The same coding and practices that influence how many people come to visit your site can also determine your store traffic and sales, simply because people need to search for that bottle of chenin blanc before they find out your winery exists.
A practice to love and hate
Search engine optimization has changed over the years, mainly because of the changes to the search algorithms that power Google and Bing. It used to be that you could stuff your online wine store with specific keywords and tags like "1998 cabernet sauvignon" or "2012 chardonnay" that would push you to the top of the search rankings and bring traffic in that way. Now, as MultiChannel Merchant notes in a white paper, the search titans have made it much harder to use those tricks without them negatively affecting your search ranking.
Consequently, the more important factor to consider in creating a successful ecommerce is to have quality content and plenty of it. In addition, making use of proper coding, as well as structural elements such as canonical tags, will make it easier for search engines to find the material that you want them to find. More importantly, social media outlets such as a site blog and a Twitter account have become a major factor in search ranking because they can allow you to increase keyword frequency without having to get gimmicky about it.
It would also be wise to take some consideration into ecommerce-specific practices that allow your customers to emerge from their searches with your site in mind, according to Search Engine Land. For example, if a bottle of a specific red blend is out of stock until the next batch is ready, you should leave the pages up regardless, putting up a notice saying to users when it will be back in stock. Another method is to simply boost the content of product pages. As noted before, this kind of practice will boost keyword usage naturally, while maintaining an upward page rank.